Pension Alpengruss in Tirol
Welcome to Pension Alpengruss Heiterwang
We are a cozy family guesthouse ran by Stef and Marieke Ketelaar. For years we have wanted very much to start a guesthouse in Austria and now our dream has finally come true. On 1 September 2015, we will get the key to Pension Alpengruss. We want to make a lot of changes to the apartments and rooms. We will be very busy from September, but we are very excited!
We are finished with renovating and we are pleased too welcome you in our house. We let double rooms including breakfast and apartments for 2 to 6 people. On the ground floor we have a nice and cozy breakfast room (Stube). Of course you are welcome there for a drink in the afternoon and evening. In the basement a fun children's playroom is furnished.
Will you visit us to enjoy the mountains and our hospitality?
Grüss Gott,
Stef and Marieke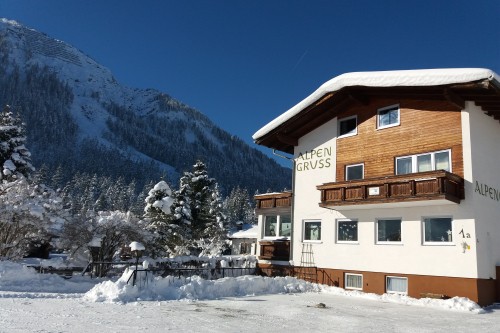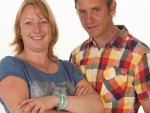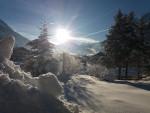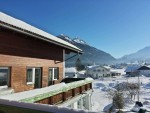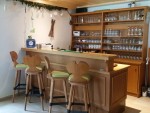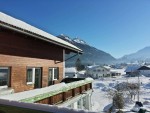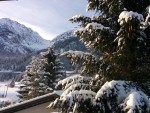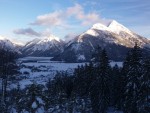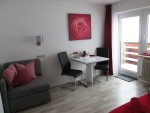 The Facilities
In our cozy Stube we offer a delicious breakfast buffet. Also for apartment guests we can arrange breakfast for extra fee. In he afternoon in the cozy atmosphere of the Stube all guests can enjoy a drink!
In our cellar we are creating a cozy playroom. Here the children can play games, play with lego, darts, watch TV and more.
In the hotel guests can make use of free internet (WIFI).
On our property has ample space for parking, it is of course free.
Will you visit us in Guesthouse Alpengruss?
Stef and Marieke are waiting for you!
Our breakfast buffet includes:
Different tasty buns
Sausages and cheeses
All kinds of sweets toppings
Different types of muesli
Alternately boiled eggs, scrambled or fried eggs
Coffee, tea, milk and juice
Cosy Stube
Playroom
Free parking
Free Internet (WIFI)
Delicious breakfast buffet
Prices & Booking